About Ace RX Specialty Pharmacy
ACE-Rx is an independently owned & operated specialty pharmacy located in Old Bridge, NJ. We are a full-service pharmacy, providing high-quality, personalized healthcare for all patients.
What is a Specialty Pharmacy?
"A specialty pharmacy is focused on a high-touch comprehensive care system of pharmacologic care, wherein patients receive expert therapy management and support tailored to their individual needs." –URAC white paper The patient-centered outgrowth of specialty pharmacy
Mission Statment:
ACE-Rx Specialty Pharmacy is committed to providing high-quality, comprehensive, compassionate, and personalized pharmacy care. We believe in building strong relationships with patients, health care providers, insurers, with the goal of achieving superior health and economic outcomes for our patients.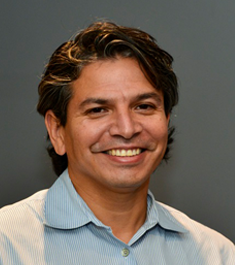 Christopher Rosario - RPh President
Toll Free: 1-877-ACE-7773 | Local: 732-952-2244
Chris Rosario is the pharmacist-in-charge and co-owner of ACE-Rx Specialty Pharmacy, where he oversees the day-to-day operations of the pharmacy.
A registered pharmacist for over two decades, Chris spent many years practicing in retail and institutional pharmacy settings before opening ACE-Rx and returning to pharmacy's roots—back to when there were no mass-produced medications and preparations were made for the individual patient. He believes there is a real need for an alternative approach to patient wellness, and that one size does not always fit all.
Chris received a Bachelor of Pharmacy from the Arnold and Marie Schwartz College of Pharmacy at Long Island University. Chris is a member of the American Pharmacists Association (APhA), International Academy of Compounding Pharmacists and the American College of Veterinary Pharmacists. He is a Fellow of the American College of Apothecaries.
A lifelong Mets fan, Chris toggles his radio between E Street Radio and NPR. He enjoys travel involving food, music and history.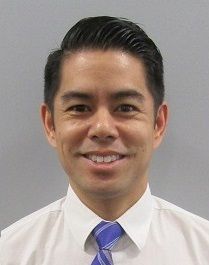 Achilles Alon - PharmD RPh Director of Specialty Pharmacy
Toll Free: 1-877-ACE-7773 | Local: 732-952-2244
Dr. Achilles Alon is the Director of Specialty Pharmacy and co-owner of ACE-Rx Specialty Pharmacy. In this capacity, he serves as the head pharmacist and operations lead for all specialty pharmacy programs.
A registered pharmacist for 18 years, Achilles spent the initial part of his career working in retail pharmacy. For most of his career, Achilles lead clinical research at Merck & Co., Inc., investigating experimental therapies and novel biomarkers across many disease areas, including Hepatitis C Virus (HCV), HIV, Psoriasis, Neuropathic Pain, Cardiovascular, and Respiratory diseases. For instance, Achilles lead clinical studies for Zepatier®, Merck's recently approved combination therapy for HCV. Some of Achilles' research is published in major journals such as Pain, Clinical Journal of Pain, Journal of American College of Cardiology, Journal of Urology, and Clinical Therapeutics.
Achilles has an innate ability to connect with his patients and is passionate about leveraging his clinical knowledge and experience towards improving his patients' health. He believes that each patient needs and deserves individualized care in order to achieve the best possible outcomes.
Achilles received his Doctorate of Pharmacy from Ernest Mario School of Pharmacy at Rutgers University. He is a member of National Association of Specialty Pharmacy (NASP), American Pharmacist Association (APhA), and the American Association of Pharmaceutical Scientists.
Outside of work, Achilles enjoys spending time with his wife and 2 kids. He is an avid runner and golfer.