Why Choose ACE-Rx?
ACE-Rx is a full-service pharmacy offering a complete range of medications for all patients, including those who require specialty medications.
Specialty medications are part of treatment plans that require a higher level of pharmacy care and routine pharmacist guidance. The reason for this regular pharmacist-to-patient involvement varies, but could be due to medications that are difficult to take (e.g., injectables) or medications that are used to treat complex illnesses.
We understand that having a serious or chronic illness can be physically and emotionally difficult. Furthermore, obtaining and administering specialty medications can sometimes be intricate and overwhelming.
ACE-Rx can simplify that process for you or your loved ones. Your health is our number one priority and we believe that high-quality personalized healthcare is what you deserve. We are enthusiastic about serving you, and this is what sets us apart from national chain pharmacies and mail-order companies. You can rely on us to work with you every step of the way, while providing support, resources, and unmatched service.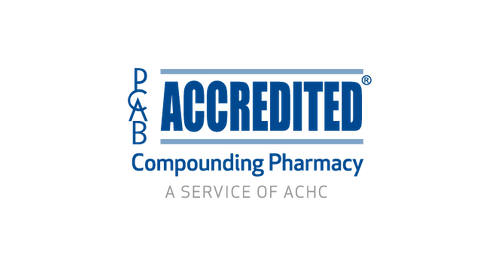 ACE-Rx is a PCAB Accredited Pharmacy
Established in 2007 by eight of the nation's leading pharmacy organizations, Pharmacy Compounding Accreditation Board (PCAB) offers the most comprehensive compliance solution in the industry, with standards based on U.S. Pharmacopeial Convention (USP) guidelines. PCAB assesses pharmacies that compound medications whether in the retail, hospital, mail order, or closed door setting. This includes the combining, mixing, or altering of drug ingredients to create a medication pursuant to a prescription order for an individually identified patient. An extensive on-site survey conducted by an independent expert and annual verification ensures compliance with the non-sterile and sterile pharmacy compounding process defined by USP and USP .
PCAB accreditation in combination with the pharmacy's commitment to continuous compliance significantly reduces the risk associated with compounding medications and demonstrates a commitment to meeting the highest industry standards for quality and safety.
In 2014 PCAB Accreditation became a service of Accreditation Commission for Health Care (ACHC). The alignment of the organizations ensures that safety and compliance needs are met in the most efficient and effective manner.